Proposed Bond Project Information
Cost Estimate: $9,100,000
Project Start Date: April 2019
Bond Issuance Date: September 2020
Completion Date: Tentatively planned for 2021
Operating Impact: $133,301 (August 2022)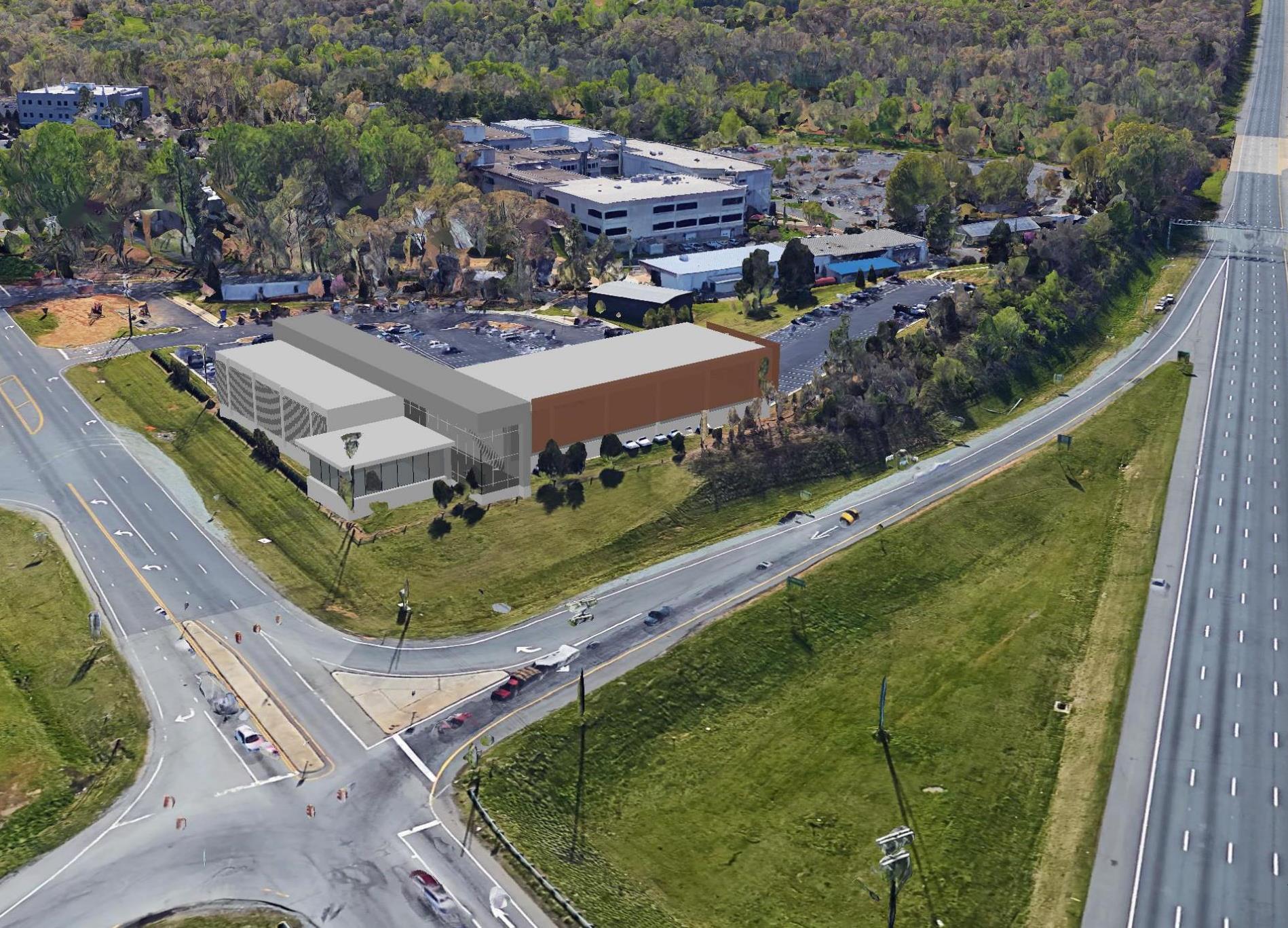 Center of Excellence (30,000 SF):
Net 12,000 SF = 12 Labs/Classrooms at 1,000 SF Net 8,000 SF = 1 Multipurpose at 2,000 SF, 4 Incubator/Breakout Spaces at 1,500 SF
Biotechnology
Science, Technology, Engineering, and Math
Histotechnology
Cytotechnology
Food Science
Possible Ideas to incorporate into the new Center of Excellence Building: 
State-of-the-Art Teaching Classrooms / Instructional Labs
Co-working space to foster innovation
Incorporation of offices, common /conference areas, and event spaces
Greenscapes / Greenhouse areas
Coffee Shop / Snack Area
Phase 1B Capital Project Timeline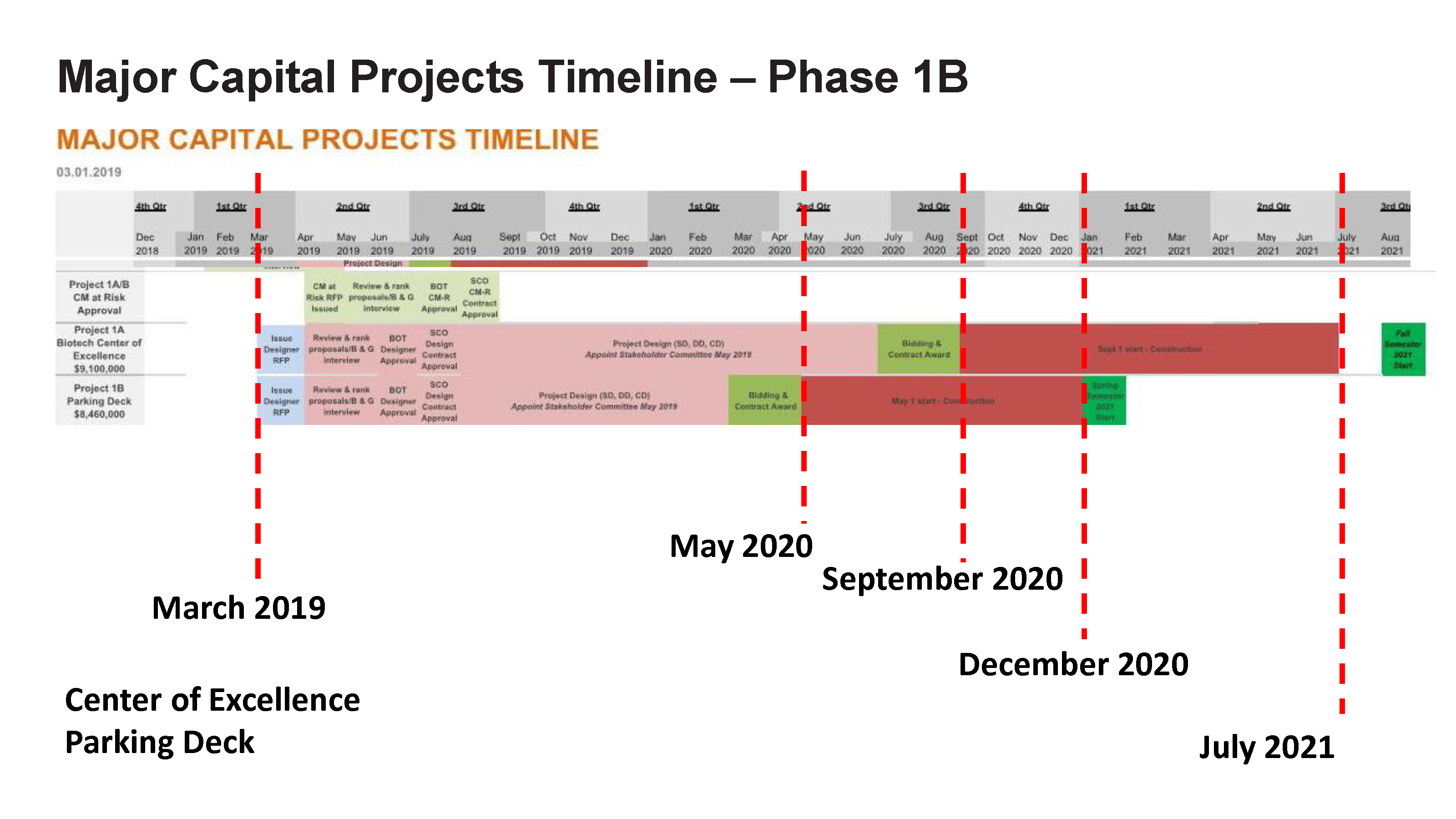 Biotechnology Center of Excellence
Bond Project Updates
Click on the description to see information regarding bond project progress.
The Center of Excellence and Parking Deck projects are now combined into one project. The advanced planning phase was finished by the design firm and has been sent to the North Carolina State Office of Construction. Once approved by the NC Office of State Construction, the project will be presented to the Board of Trustees in January. ACC expects that the earliest possible time to receive construction documents is December 2020-February 2021. Therefore, ACC has determined that a January-February 2021 bond issuance is most likely at this time.