Proposed Bond Project Information
Cost Estimate: $17,560,000
Project Start Date: March 2019
Bond Issuance Date: January 2021
Completion Date: June 2022
Operating Impact: $149,951 (August 2022)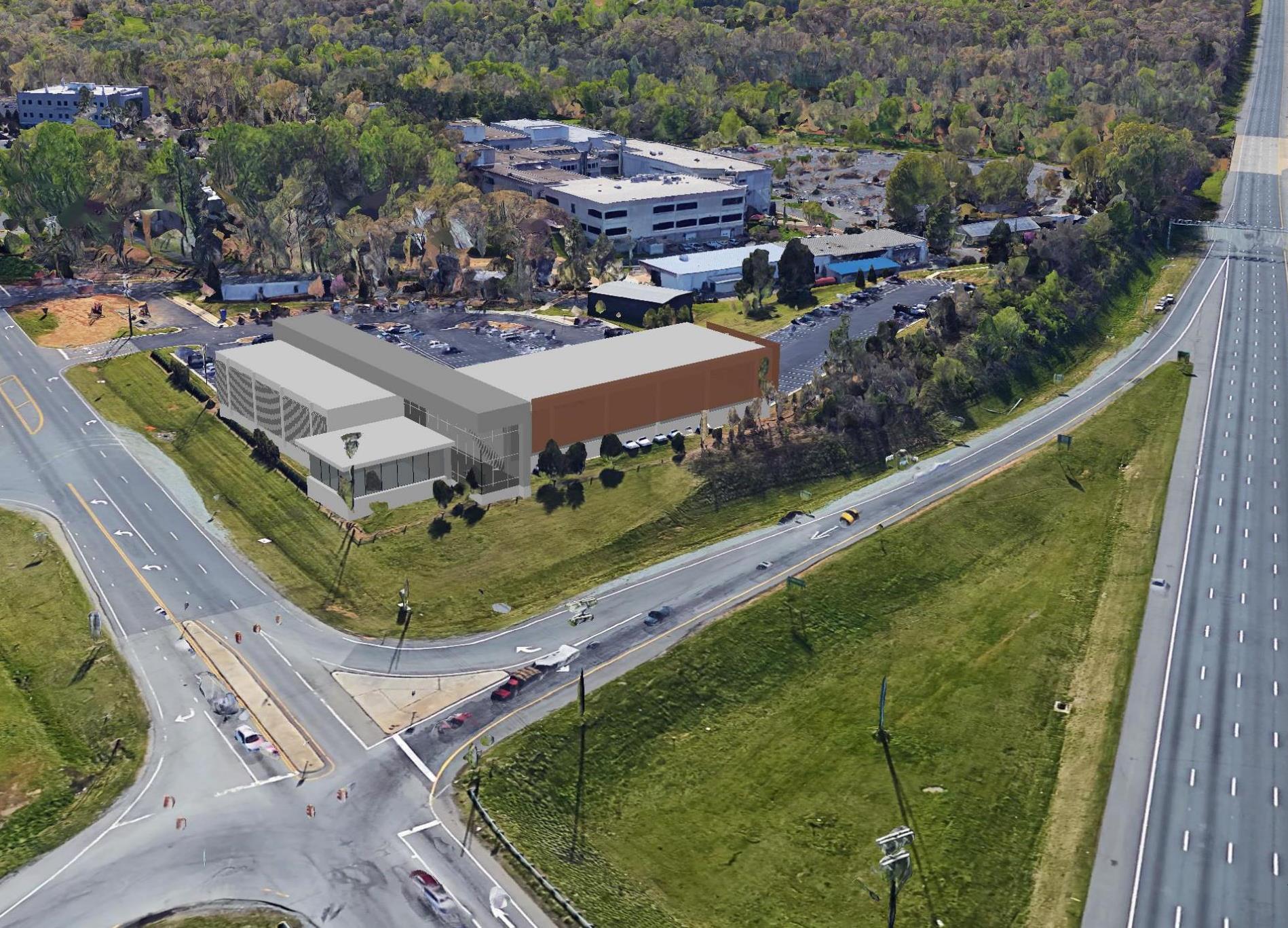 Center of Excellence (30,000 SF):
Net 12,000 SF = 12 Labs/Classrooms at 1,000 SF Net 8,000 SF = 1 Multipurpose at 2,000 SF, 4 Incubator/Breakout Spaces at 1,500 SF
Biotechnology
Science, Technology, Engineering, and Math
Histotechnology
Cytotechnology
Food Science
Possible Ideas to incorporate into the new Center of Excellence Building: 
State-of-the-Art Teaching Classrooms / Instructional Labs
Co-working space to foster innovation
Incorporation of offices, common /conference areas, and event spaces
Greenscapes / Greenhouse areas
Coffee Shop / Snack Area
Parking Area (350+ Spaces):
• Public Safety Substation
• Projected Enrollment Growth
• Offset Displaced Parking of New Construction
Biotechnology Center of Excellence &
Parking Deck
Bond Project Updates
Click on the description to see information regarding bond project progress.
In December, the State Board of Community Colleges also approved amending the two projects and merging into one project.  The State Construction Office is finalizing contract documents for design services as well as CM pre-construction services.  We expect to have these contracts finalized early January.
On December 17th, College leadership met with Clark Nexsen to review the next steps in the process including schematic design schedule and design progress.  Plans were made for the next COE Stakeholder meeting to be held on January 15th.  At that meeting, the group will work to refine program scope and detail, review initial floor plans and typical classroom/lab concepts.  In addition, site visits to peer institutions and labs will be scheduled as well as program meetings with faculty.
In late January, requests for proposals (RFP's) will be issued for site survey and geotechnical work.