Building Area: 221,000 SF
Site: 96 acres
Classroom Capacity: 1,250 Students
Core Capacity: 1,500
Location: Between Southern and Eastern
Project Start Date: April 2019
Bond Issuance Date: September 2020
Completion Date: May 2023
Operating Impact: $1,500,000
Proposed Bond Project Information
Cost Estimate: $67,012,616
Completed project will include:
• Land acquisition
• Utilities to site
• School building construction of approximately 240,000 SF
• Athletic fields and associated buildings for concessions, ticketing, restrooms
• Parking and drives
• Stormwater measures (retention ponds, etc.)
• Survey
• Soil borings
Project Costs Include:
• Professional Fees
• Survey
• Soil borings
• Construction testing & inspections
• Furniture, Furnishings & Equipment Allowance
• Technology Allowance
New High School Bond Project Updates
Click on the description to see information regarding bond project progress.
Edited: ABSS met with Samet Corporation and Moseley Architects to discuss moving timelines in order to provide a time buffer to give ABSS adequate time to prepare for placement of students.
Additionally, the land purchase for the school is ongoing, and completion of this investigation will end Phase 1 and begin Phase II of the process. At that point, certified survey results will be in hand and the proposal will go to the ABSS School Board.
Moseley Architects presented the ABSS Board of Education a Schematic Design Report for the New High School on March 4, 2020. Moseley will incorporate any feedback or comments within the next drawing phase for future review and approvals.
Moseley Architects Schematic Design Report
New High School Floor Plans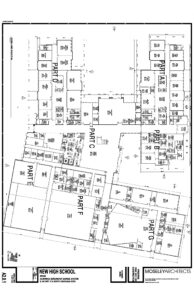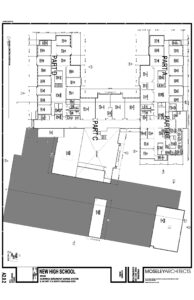 New High School Capital Projects
Capital Projects in Progress
No projects identified at this time
Capital Projects Completed
No projects identified at this time