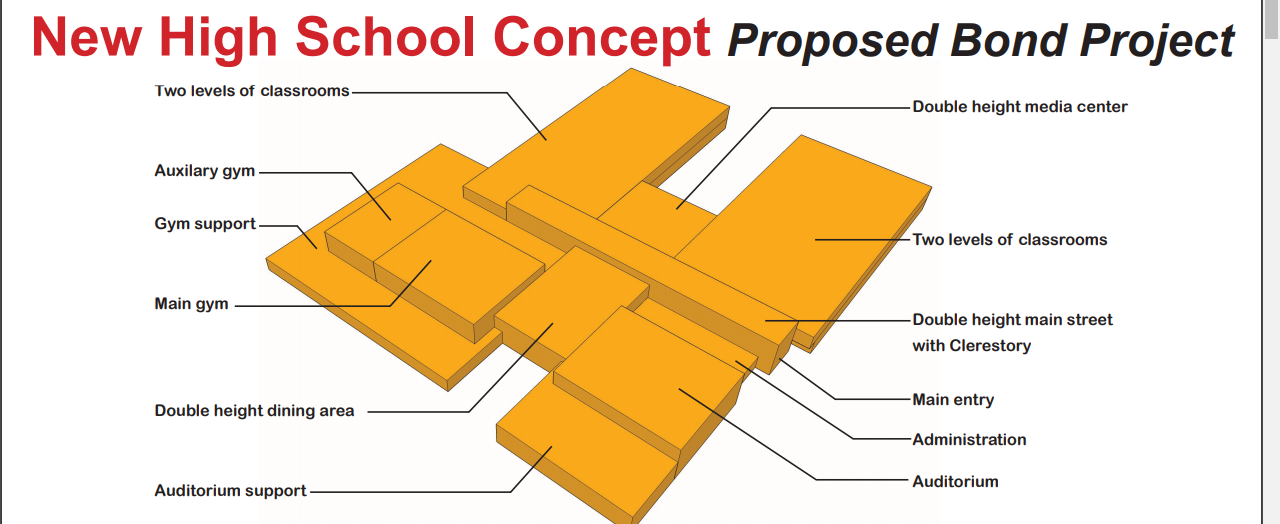 Proposed Bond Project Information
Cost Estimate: $67,012,616
Completed project will include:
• Land acquisition
• Utilities to site
• School building construction of approximately 240,000 SF
• Athletic fields and associated buildings for concessions, ticketing, restrooms
• Parking and drives
• Stormwater measures (retention ponds, etc.)
• Survey
• Soil borings
Project Costs Include:
• Professional Fees
• Survey
• Soil borings
• Construction testing & inspections
• Furniture, Furnishings & Equipment Allowance
• Technology Allowance
New High School Bond Project Updates
Click on the description to see information regarding bond project progress.
ABSS will be holding information and input sessions with Moseley Architects on Monday, October 28 regarding the new high school project approved by Alamance County voters in November 2018. ABSS and Moseley Architects will be presenting the initial concepts for the new high school and will be encouraging participation of community stakeholders at these forums.
The open community information and input session will take place on Monday, November 4 at 6pm at Williams High Auditorium. Recommendations from community stakeholders will be incorporated into this presentation.
New High School Capital Projects
Capital Projects in Progress
No projects identified at this time
Capital Projects Completed
No projects identified at this time