Proposed Bond Project Information
Project Start Date: August 2019
Bond Issuance Date: March 2021
Completion Date: January 2022
Operating Impact: $45,767 (January 2022)
Professional Business Services - Satellite East:
• Five possible lease locations presented thus far range in size from 1,500 SF to 14,000 SF
• Renovation/Capital Up-Fit 3-15 Instructional Spaces per Location
• Starting goal is 5 classrooms per satellite location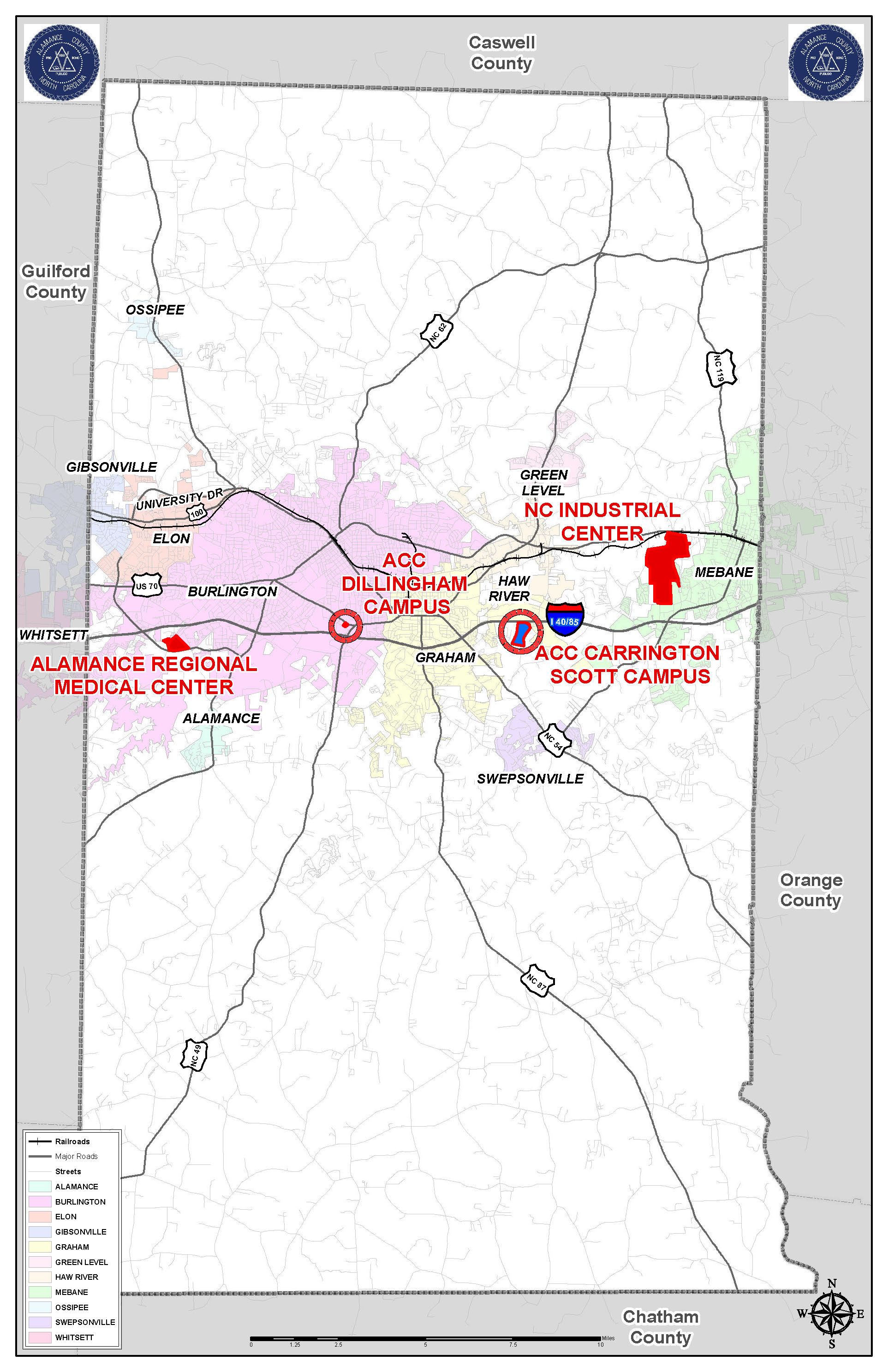 Phase 2 Capital Project Timeline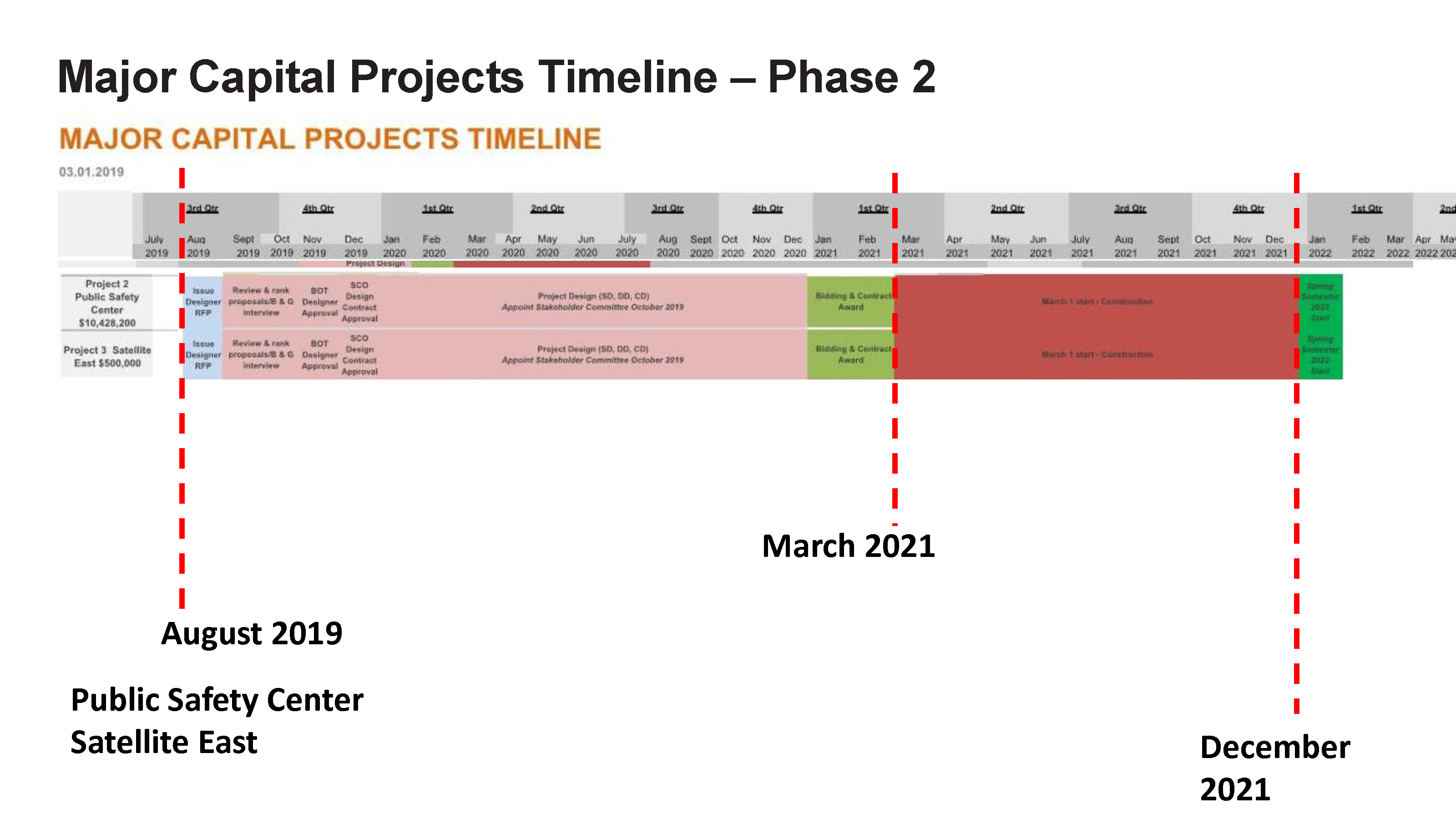 Satellite East: Professional Business Services Bond Project Updates
Click on the description to see information regarding bond project progress.
On November 6, 2018, the voters of Alamance County approved a bond referendum in the
amount of $39.6 million for Alamance Community College. The bond referendum was for
multiple renovation and construction projects. The Satellite Campus East project is estimated to cost $500,000.
On Monday, August 5, 2019, the Board of Commissioners approved a bond reimbursement resolution that will advance Alamance Community College $78,000 for the cost of architectural services and other up-front costs as needed. The County will be reimbursed from bond proceeds once the bonds are sold. The estimated bond sale date for this project is during Fiscal Year 2021.