Year Built: 1963
Last Renovation: NA
Gross Area (SF): 66,562 SF
Rating: B
Departments: Sheriff's Office Detention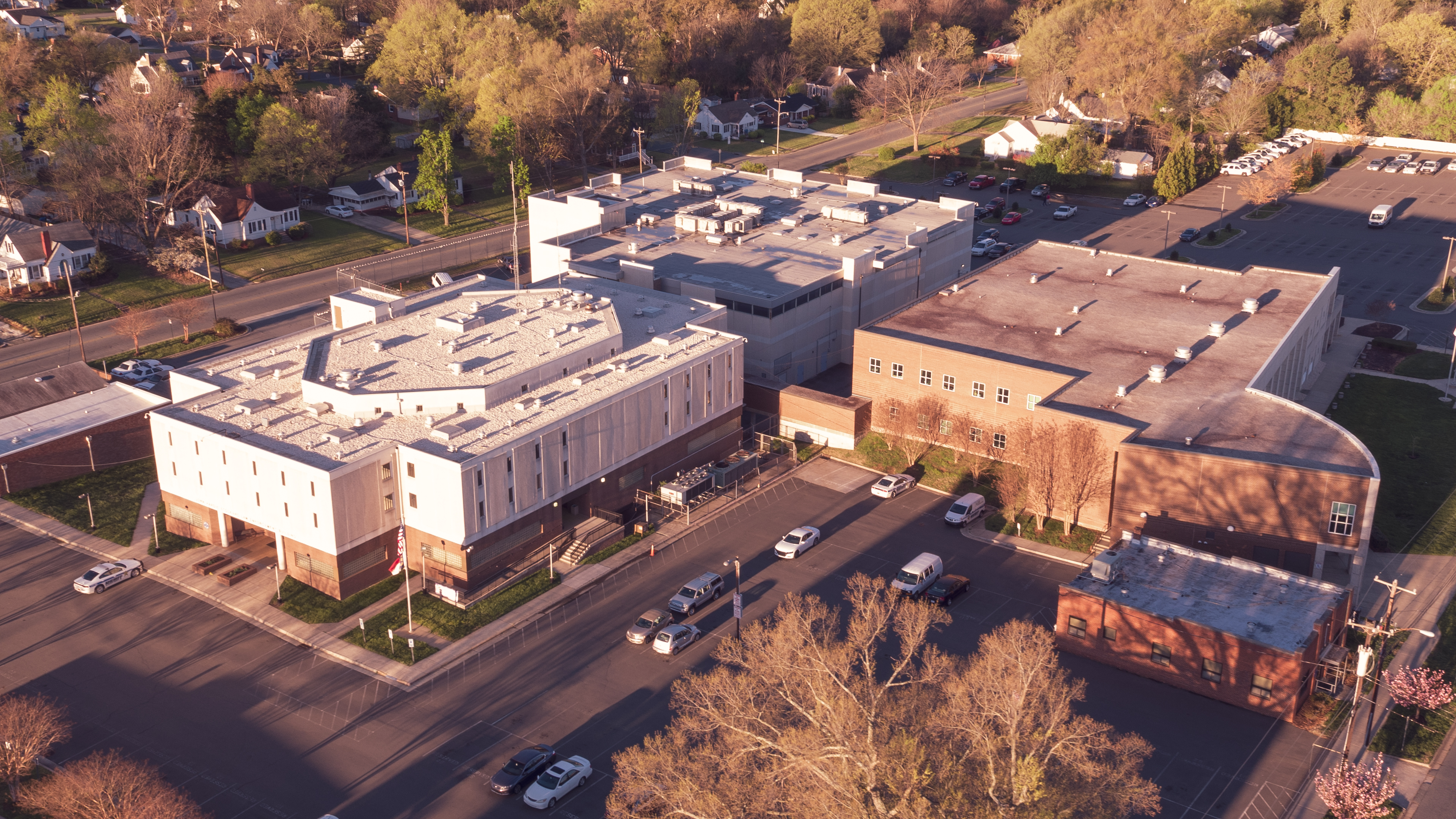 Photo: Chris Laforet/ShutteRelease
Capital Projects In Progress
2019-2020:

New Jail Concrete panel movement SE corner $20,000

2019-2020: Foundation Stabilization Projects 
2019-2020: Old Jail Replace 5 Air Handling Units with 3 new AHUs $221,425
2020-2021: Pre-bidding to replace the walls and repair the floor cracks of the Detention Center is scheduled for 6-3-21 at 2:00pm. The bid will open on 6-17-21 at 2:00pm. Pre-bidding is scheduled for the replacement of the skylights on the Old Jail and bidding will open on 6-23-21 at 2:00pm.
2022-2023: Old Jail Administration Ceiling Repair $45,000
2024-2025: Old Jail HVAC Retrofit/VAV/Digital Controls $300,000
2025-2026: Old Jail Generator Replacement $250,000
UNASSIGNED YEAR
Unassigned: New Jail HVAC System $518,668
Unassigned: New Jail Epoxy Flooring - Kitchen $3,000
Unassigned: Old Jail HVAC System $595,124
Unassigned: Old Jail Plumbing Fixtures $1,500
Unassigned Old Jail Kitchen Flooring $1,500
Completed Capital Projects
2020: Emergency Air Handler Unit replacement
2019-2020: New Jail 2 AHUs $158,342
2019-2020: New Jail Roof Maintenance $20,000
2019-2020: Old Jail 80 ton Chiller Replacement $106,060
2018-2019: Jail Roof $9,640
2018-2019: Jail Shower Project $31,659
2018-2019: Jail Joint Project $10,761
2018-2019: Jail Air Handling Unit $127,837