Proposed Bond Project Information
Cost Estimate: $6,200,000
Construction Project Start Date: November 2021
Bond Issuance Date: January 2022
Estimated Completion Date: November 2022
Architect: FWA Group
Construction Manager-At-Risk: NA
Building Square Footage: 27,400
Operating Impact: $129,163 (November 2022)
Student Services Center (27,400 SF):
• Academic Advising
• Admissions/Registration
• Veteran Services
• Disability Services
• Counseling Services
• Career Services
• Financial Aid
• Student Payment Services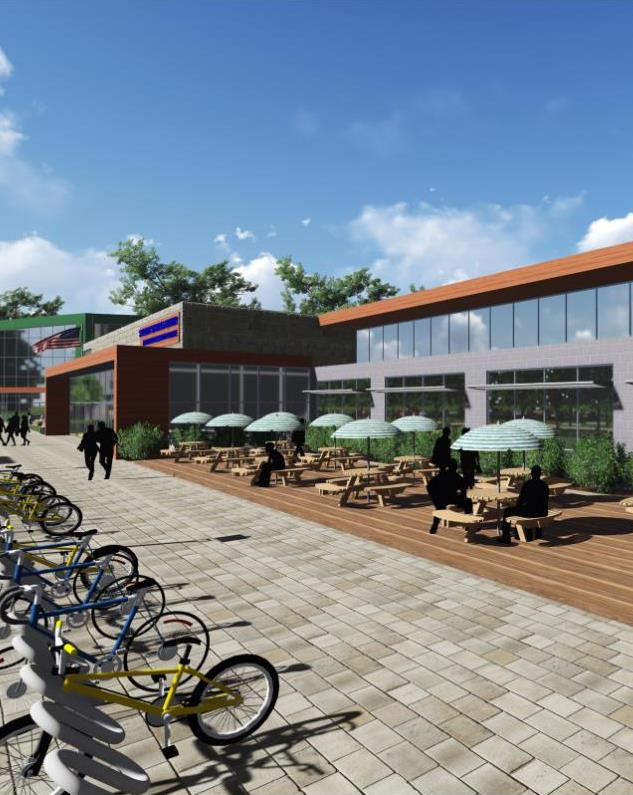 Student Services Learning
Bond Project Updates
Click on the description to see information regarding bond project progress.
Buildings & Grounds Committee
May 5, 2020
On March 25th, twenty-two design proposals were received from architectural design firms. A proposal selection committee was established to include the Vice President of Student Success, Coordinator of Disability Services, Director of Administrative Services, Facilities Director and Graphic Design Technician. The committee met virtually to review the proposals and recommend the top three firms to be interviewed by the Building & Grounds Committee.
On May 5, 2020, the top three design firms participated in interviews and made presentations virtually to the Building & Grounds Committee. The three firms that were invited for interviews were FWA Group, HH Architecture and LaBella Associates. The Buildings and Grounds Committee evaluated and scored each firm with FWA Group receiving the highest average score of 154 points out of a total possible 175 points. Firms were evaluated on their understanding of the project, proposed project team, proposed project management, related project experience, current HUB status and plan to recruit HUB participation as well as experience with the College and proximity and familiarity with Alamance County.
DESIGN FIRM SCORE RANK
FWA Group 154 1
HH Architecture 151 2
LaBella Associates 150 3
At the May 5, 2020 meeting, the Building & Grounds Committee recommended FWA Group as the selected design firm for the Student Services Center Project. Once approved by the full Board, College Administration will work with the North Carolina State Construction Office to negotiate the design contract with the firm.
Action Required: College Administration requests that the Board of Trustees approve FWA Group, as the design firm for the Student Services Center Project.